Hi all,
I have some questions about applying stage 1 and stage 2 together. I have submitted stage 1 some days ago.
When I was filling out the application on stage 1, there is an option" are you applying for entry clearance or leave to remain (stage 2) at the same time as making this application for endorsement (stage 1)?"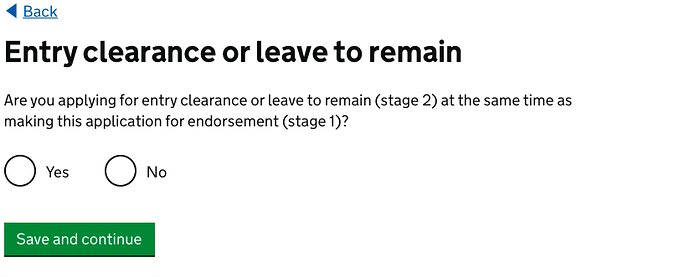 I chose "yes" at the moment because I thought that I need to submit stage 2 so my partner can also apply for his dependent visa at the same time as mine. But actually, he can apply for the dependent visa right after I submit my stage 1.
My question is do I have to submit the application for stage 2 NOW because I already chose "yes, applying together" at stage 1? Or I can wait till Tech Nation's decision is made? (I personally wanna wait till have the endorsement so I wanna know if I can)
Meanwhile, I saw this at stage 2 when I trying to fill out the application. Am I supposed to wait till I get the endorsement? (there is no option like " waiting for endorsement" ) or I should choose " I have an endorsement" and then go ahead?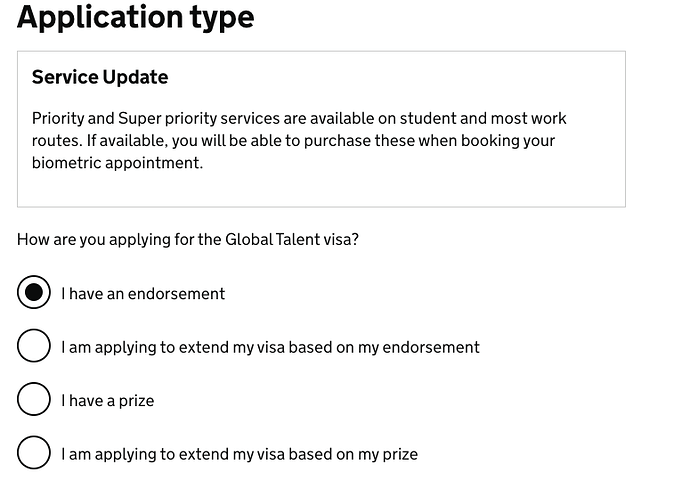 I'm very confused. Please if someone has the same experience can help. I'll be very appreciated. Thanks in advance.