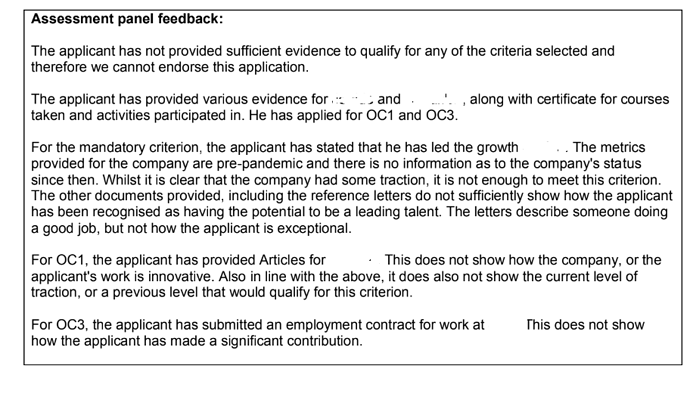 These are the documents I used for application
MC1: Evidence leading the growth of a product-led digital technology company.
Screenshots of traction gained, achievement, and proof of product in the market.
OC1: Corporate Affairs Commission and Article of Association for company.
OC2: Employment Contract for present company.
RECOMMENDATIONS
Manager at a VC Firm that knows my work.
C.E.O for a tech company stating different projects I worked on with the team
Head of People's Operations for last company.
SUPPLEMENTARY
GADS Certificate
Architecture Design for project
Digital Entrepreneurship certificate- HarvardX
Hackathon certificate
Company Documents - Articles of Association e.t.c compiled
pitch deck. for the project - Hackathon
7 - Digital Entrepreneurship BootCamp Certificate
@alexnk @Francisca_Chiedu (I can only mention two experts as a new user)
Please help review my application so I can appeal if eligible
Thanks.
Best regards.