I am applying the Global Talent Child visa for my 4-year old son (apply together with me).
At the ""Declaration"" page, I chose:
"I am the parent or legal guardian of the applicant who is aged under 18 and completing and submitting the form on their behalf"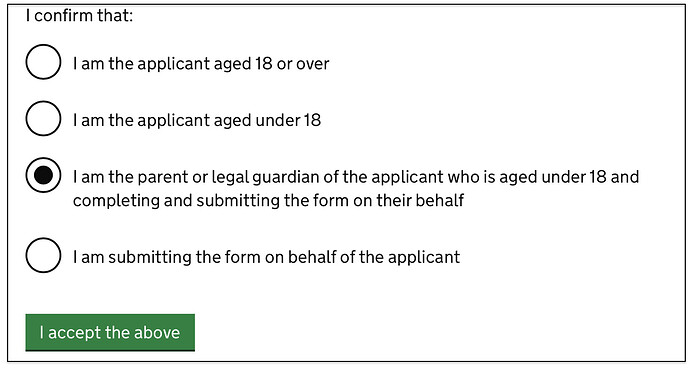 Then the next page entitled "Third Party Declaration" asks "In what capacity are you representing the applicant(s)" where I chose "Family Member". Then it asks me "How are you related to "my name" (which is myself)? So it is asking how I am related to myself. Am I making any mistake here as I already provided all my details earlier?