Hello Peeps,
Kindly help with the appropriate links. I am submitting an application for Stage 1. According to Tech Nation's documentation, I am meant to commence the Stage 1 application at https://www.gov.uk/global-talent. I observe that the application links display Stage 2 for me, I am not sure if I am on the right path.
There is no option for someone who is yet to be endorsed. I understand that I am to get a code that I will take to the Tech Nation application form.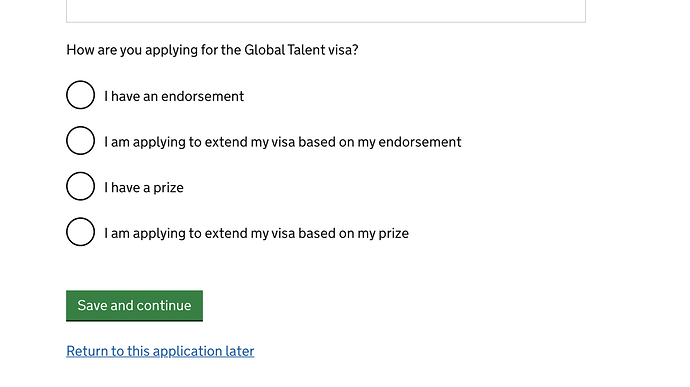 Someone, please help with the appropriate step links, I am kind of confused.
Thank you in advance.
Olu