Did anyone apply for stage 1&2 same time?
Perhaps you want to clarify your question.
You need the endorsement at stage 1 before you can submit the application for stage 2.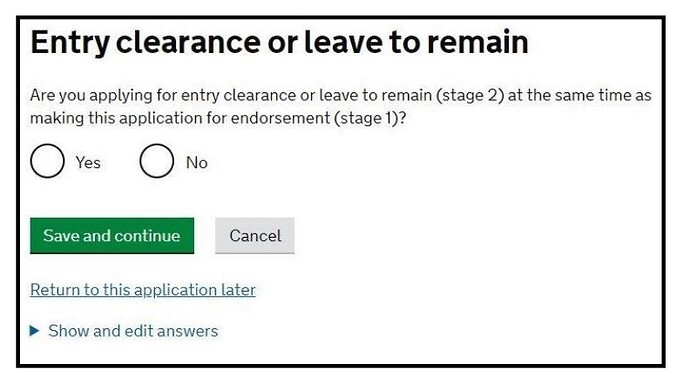 Because i am currently in the UK and i have friends who did that applying for Global talent stage 1&2 but in the Fashion industry. i was wondering if anyone in our sector did that before?
I am planning to apply the same way, but I have a question for the next screen, where they ask "Were you endorsed under exceptional Promise or Exceptional Talent'
I want to aplply for both stages at the same time, What should be answer for this question. any idea?
i dont know the exact answer. i presume you have to select the option you applied for. so if you applied promise, select promise.
are you currently in the UK?
Thanks Maya,
But I am starting to apply, so it's home office application first and then the tech nation one.
Also, I am applying from outside UK.