Hello @Francisca,
Good day, please i need your help in appealing, i really do not know how to go about this anymore.
if you dont mind can i send the application form and the result so you can advise me when you have time.
thank you.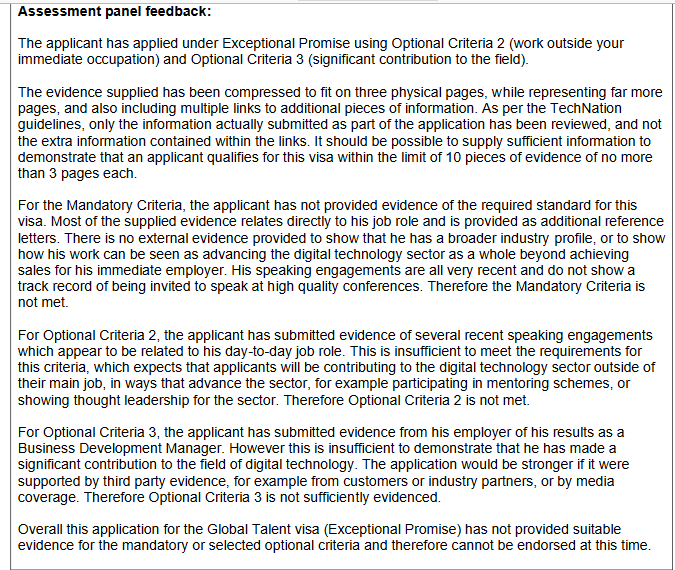 i work with a software company in security and surveillance software as a business development manager.
3 LOR are international experts who knows my work in my field recommending my impact and contribution. while extra three recommendation letter in the evidence which talks about my work extensively.
MC -
letter of employment 1st company,
promotional letter from 1st company,
reference letter from 1st company employer
second company i work won award because of my contribution and impact, media clip of award
reference letter from second company attesting my contribution to the international award,
OC2 -
invitation of speaking engagement,
appreciation letter for contributing to the event
TWO speaking engagement collaborating with international company in security surveillance software company
OC3-
reference letter from employer talking about contribution in sales and impact
1st company sales report showing high sales record
1st company license activation records for different branches as compared to my sales records.
1st company generated leads showing high conversion rate of customers